If you want to be in the know about what's going on at our organization, you've come to the right place.
Waukee Volleyball Donation
Posted on 10/19/2020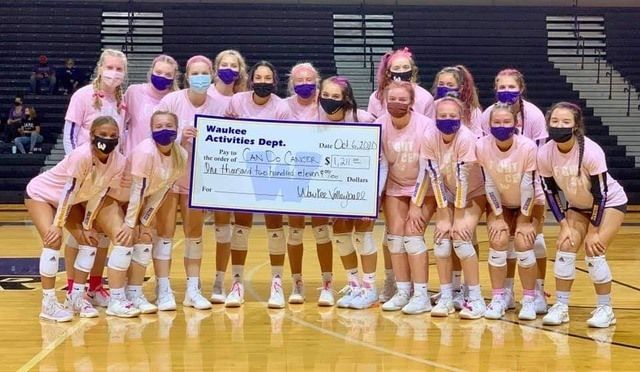 One pink t-shirt, one pass, one set and one hit at a time the Waukee Volleyball team has raised over $1200.00 for Can Do Cancer this year during their Pink Out for Breast Cancer Awareness Month! Thank you for all of the awareness you have created for this disease and our organization as well as this VERY generous gift. The money will be put to great use because together we CAN DO CANCER. Go Waukee Warriors!